Where to go to get your clothes tailored in Hoboken, and all you need to know to get started your alterations journey.
There is nothing more pleasing in this world than finding the right match in your life. And this is not only true for your significant other but your tailor as well. A good tailor who can do all sort of clothing alteration that fits your perfectly every time can be a dream come true. Imagine you looking like wearing a custom-made dress with only a regular dress by a touch of your tailor.
Sounds great right? And it is also possible with just a few tips and a greeting tailor.
Many of you are on the lookout for the perfect place to get clothing tailored in Hoboken. And keeping that in mind, we have come up with a list of tailors in Hudson County, with some of the greatest tips to make every alteration worthwhile.
So, without any further ado, let us dive right in.
How to share your vision with your tailor
A good tailor job depends mostly on the communication between you and your tailor. Unless you can perfectly share your vision with your tailor, it can be quite difficult to achieve a fruitful result.
Most of the amazing seamstresses in Hoboken are highly qualified and expert at elevating your dress to a new level. However, unless they know exactly what you need, you might not as they provide. So, it is crucial to make sure both of your fully realize each other's visions and expectations.
Below are some of the most important tips that will make sure you can convey your idea to your tailor.
Starting small
We advise starting with small alterations in a new tailor. Although most tailors in Hoboken, NJ have the ability to take apart your dress and transform it into something completely new, it is not always a good idea to do so.
For your first trial, do something small like simple hemming or alteration to build trust. And once you are completely sure that you two have good chemistry, jump into the bigger changes.
Brings photos for reference
This one is a no-brainer if you want to get your hands on an altered dress that is ideal for you. What you mean by your ideal dress might not be the same thing in your tailor's head.
And this is even more true if you are not a clothing expert yourself, which let's be honest, most of us are not. All of us has a different vision and different idea on what looks the best.
So, to make sure both of us are on the same line, bring some reference dress or photos for your tailor. This islet your tailor know exactly what you are looking for and provides you with exceptional tailoring service.
Speak up
Many of us are introverted and not very comfortable with communicating with others. But when it comes to tailors, we have to make an exception. Treat your tailor like your best friend, so you can tell them all your needs.
For instance, if you want to change your neck design or want aggressive tapering around the waist, let your tailor know. There are many circumstances to be shy, but the time of communicating with your tailor is not one of them.
Have everything on writing
Our memory is not something that can always be trusted, especially in the case of vital things. If you want a healthy and fruitful relationship with your tailor then make sure to always list all the alterations in writing. We are not saying that you should have a legally binding contract. But a list can more often than not help both of you in this journey.
Try to have all your writing done in one sheet or document. So, you will not have any type of confusion and your tailor will be able to turn your vision into a reality without any problem.
Check for reviews
When you're going to a new business, it's always good to do some research first and you can start by checking companies' reviews, especially if someone is going to touch maybe your favorite pants, your dress shirts that fit so well, or your wedding dress. One great way to find companies' reviews is on Google, Yelp, or their own website.
Be patient in getting your clothes tailored
You have to understand that all great things take time, and clothing alteration is no different. We know that we can get very excited and want to try out our new altered clothing as soon as possible.
But trust your tailor and give them a sufficient amount of time to produce the best work. Good altered clothing can look 10 times more expensive, which is certainly worth the wait.
---
Hoboken Tailors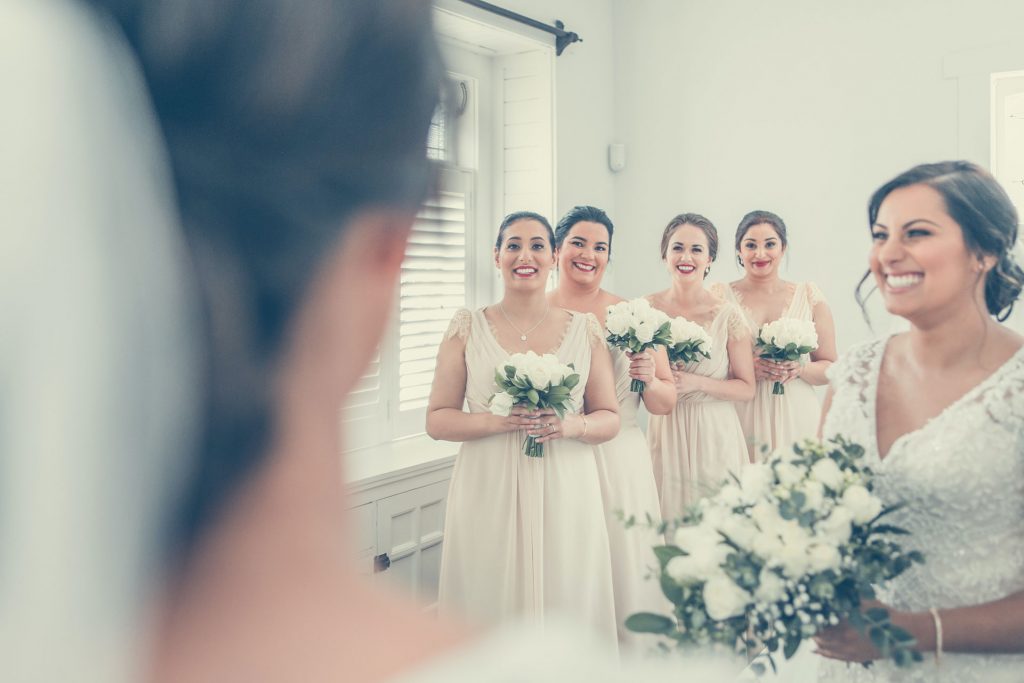 Here is the list with a little description, services, contact information, and reviews of the best tailors in the Hoboken area where you can get your alteration done with no worry at all.
Imperial alteration
If you want beautiful work beyond expectations, then Imperial Alterations is the place for you. The tailor at Imperial Alterations is Iryna, who has more than 15 years of experience and has worked for renowned fashion designers and is a fashion designer herself (iralysa.com), Iryna has also worked at the largest alterations companies in the zone even decided to start his own business.
Imperial Alterations offer various alterations like,
Wedding dresses alterations
Adress : 132 Washington St #302, Hoboken, NJ 07030.
Phone: (848) 216-2939
Customer reviews: "Imperial Alterations altered my dress to fit like a glove. I needed last-minute alterations to bring my dress out three inches — which is not an easy/quick fix. I am beyond satisfied and impressed with the work that was done to make this dress actually fit me. They had my dress done in under a week just in time for me to go to a wedding overseas. Their prices are extremely reasonable and their work is absolutely amazing and 100% worth it. I'm so grateful!! Thank you again!"
---
Willow Tailoring & Dry Cleaners
Willow Tailoring & Dry Cleaners has been around for over 10 years in Hoboken, with reliable service and considerable turnaround time. 
You can get all sorts of alterations like,
Altering the waist or crotch
Shortening the overall jacket
Address: 1123 Willow Ave, Hoboken, NJ 07030
Customer reviews: "Great service and exceptional results. My tuxedo tails look great!"
---
Related reading…
How much does it cost to get clothes altered?
---
VIP Cleaners & Tailoring
VIP Cleaners & Tailoring is one of the most dependable tailoring services in Hoboken, NJ to get your clothes tailored. As the most reliable tailoring and dry-cleaning service in the area, they offer their service at a reasonable price.
They provide services like,
Bridesmaid Dress Alterations
Address: 132 Monroe St Hoboken, NJ 07030
Customer reviews: "I needed some pants altered for a wedding. Went in and was measured in about 10 min. Picked up my pants 5 days later. Price was $20 and the length was perfect."
---
Ally's Bridal & Tuxedo
As the name suggests, this tailoring service in Hoboken specializes in wedding dress alteration. When it comes to a wedding dress, they are a good option.
They also add various details like customized shoulder straps, beading. Button. Lace appliques and so much more.
Address: 138 Park Ave Hoboken, NJ 07030         
Customer review: "Ally was wonderful! I decided to elope and she helped me tailor my dress in just a few days! She also made great suggestions like a cute bustle for the small train. Great experience overall!"
---
You may be interested