Being well-dressed not only makes a man look better but also boosts his self-esteem. It helps a man to make his presence more effective in office, parties, and any social event. Hence, being well-dressed is as important for men as for women. To become well dressed buying an expensive and good outfit won't be enough, you will need to work on other aspects as well, such as styling and its fitting to make you look perfect in your outfit.
And to help you with that, in this article we have gathered the 15 clothing alterations that tailors can do for men. These alterations can make your outfit a perfect fit for you, giving you a great look.
15  Custom Made Tailoring Tips For Men
1. Alteration of Jackets
If your jacket is very loose it will make you look sloppy even in your new outfit. Therefore, it is important to get it altered to your fitness as well. A tailor will easily adjust the width of your jacket making sure it perfectly fits you. However, if the jacket is extremely oversized, it can get difficult for the tailor to adjust it. Hence, make sure to buy a jacket that is closest to your size. So, when your tailor alters it, the jacket becomes a perfect fit for you.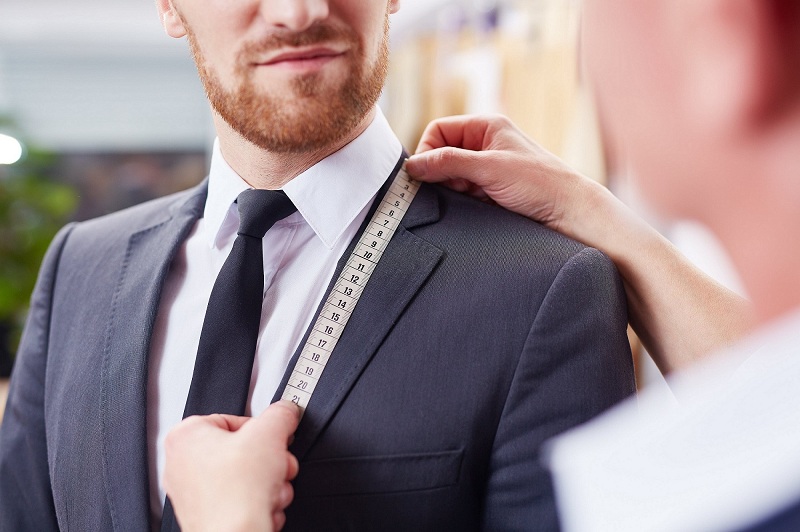 2. Narrow the Sleeves
A tailor will make sure to make your jacket sleeves an ideal fit for you. He will make sure it is not very tight and also not dropping. He will make sure to narrow it in such a way that it makes your whole jacket look perfect on you.
3. Shorten the Sleeves
An ideal jacket sleeve size is attained when one inch of the shirt is shown. Your tailor will make sure to shorten the sleeves of your jacket according to this ideal size, giving you a look of a well-dressed man. Long jacket sleeves will only make your jacket look weird on you, therefore make sure to get your sleeves shortened.
4. Change the Buttons
If you have bought a jacket because of its good material and style but you don't like its buttons. Or if you think its buttons aren't compatible with the style of the jacket then your tailor will replace these buttons with new ones. You can ask him to add buttons of your choice and make your jacket look perfect.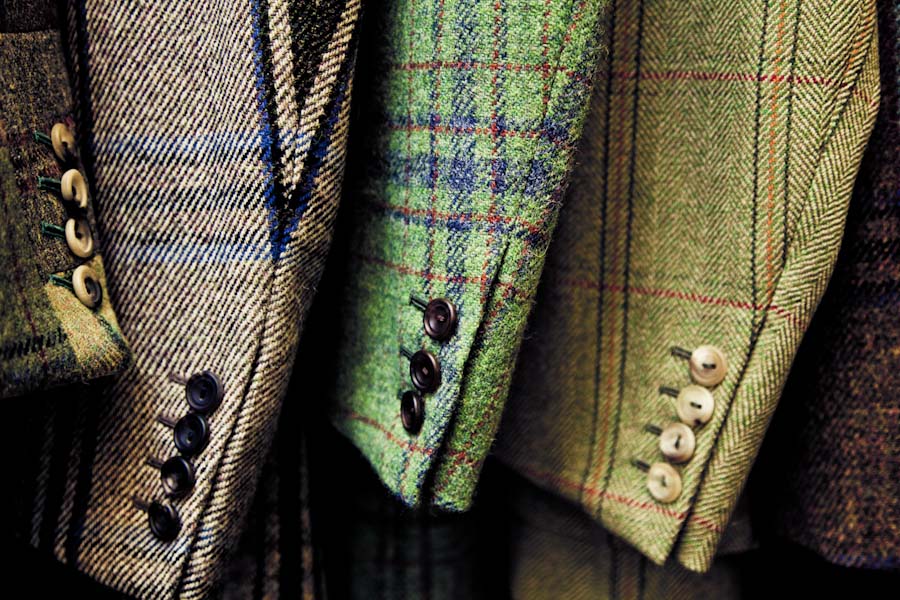 5. Adjust the Shoulder Width
When you are buying a jacket make sure to buy one whose shoulder pads end with your shoulders. It is an ideal way to buy a jacket of your size. But if you weren't able to find your perfect fit but liked the jacket so much that you don't want to leave the jacket. Then don't worry, buy that jacket and the tailor will adjust the shoulder width of your jacket according to your size. However, no tailor will be able to increase the width of the shoulder. You can only get it shortened.
6. Adjust the Waist
If you want to get the waist of your jacket suppressed, our tailors can help you with that as well. The tailor will suppress the waist of your jacket depending on the number of vents your jacket has. The tailor will carefully adjust your waist without affecting the overall shape of your jacket.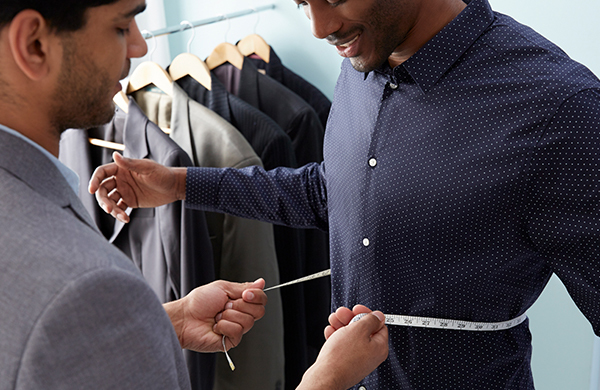 7. Alteration of Pants
If you have pants that are too tight or too loose, don't wear them as it is and don't even waste them. Instead, bring them to your tailor and he will alter them to your perfect size. So your money won't be wasted and your look won't be compromised. But make sure to give the correct size to your tailor so you can get the pants that fit you perfectly.
8. Adjust the Cuffs And Length Of The Pants
If you have bought very large pants don't worry, tailors can easily shorten the length of pants. It is a quite common alteration done by a lot of tailors for men. Tailors also cuff the pants while adjusting their length to give you a more modern look. You can get a break in your pants according to your choice. Whether you want a full break at the top of your heel or a natural break over the top of the shoe, your tailor will help you with both. He will adjust your pants the way you want.
9. Waist Size of Pants
Your tailor can also adjust the size of your pants' waist. There is no exact measurement of the waist. The tailor will just make sure that your pants look perfect on you and you are comfortable in your pants when you walk, sit, or stand.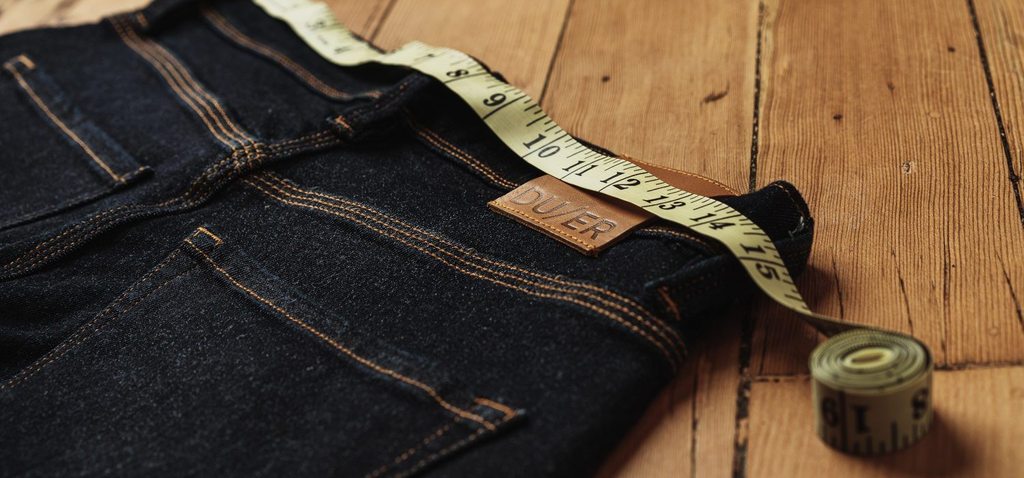 10. Replace the Zipper
If you don't like the zipper of your pants or pants zipper's style isn't good, you can ask your tailor and he will change it for you. It is another common alteration done by most of the tailors for men. They will replace the old zipper with the new one of your choice.
11. Adjust the Size of Legs
If you like slim pants then you can give your loose pants to your tailor and he will narrow the legs of your pants. And you will be able to attain that sleek and slim look in your pants. The narrowing of the legs will create a tapered appearance.
12. Alteration of Shirts
A lot of men don't understand how badly their shirts need alterations and how perfect their shirts can look after alterations. Tailors can perfectly alter your shirt according to your size making it look a perfect fit for you.
13. Adjust the Sleeves And Torso Length
If the sleeves of your shirt are very long give them to the tailor for alteration instead of folding them. Folding a sleeve will not resolve the issue and will not make you look modest. Therefore, it is better to ask your tailor to adjust the sleeves according to your arm's length. And if your shirt is long the tailor will shorten the shirt as well.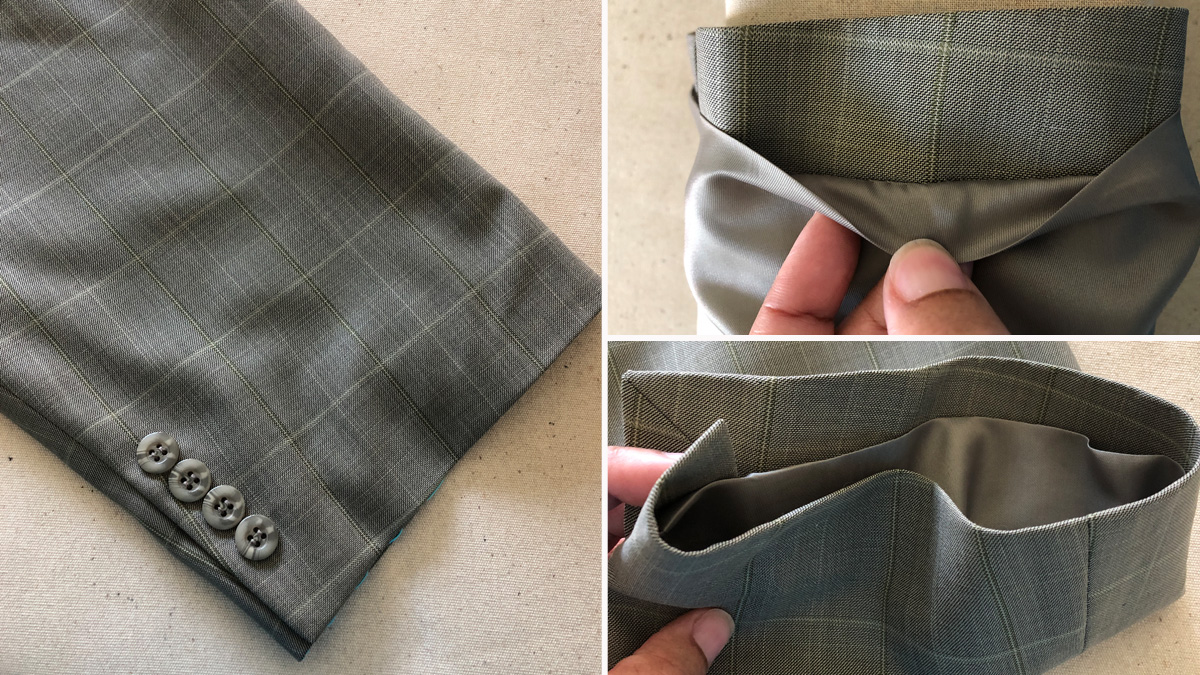 14. Change Collars and Cuffs
Tailors can also replace the collars and cuffs of your shirts. Your tailor can easily find the cuffs and collars of the material same as your shirt material and will make it perfectly compatible with your shirt.
15. Change the Buttons
If you don't like the buttons of your shirt you can easily get them replaced. Even if your shirt buttons have broken, the tailor will make sure to stitch the new ones on the shirt. He will make sure to make your shirt look more good by adding stylish buttons.
Conclusion
Tailors can do a lot of alterations for men's dresses as well. They will help men with the alteration of Jackets, shirts, and pants. Whether you need a tight shirt, short sleeves, or suppressed waits, a tailor can help you with all. He will make sure that your dress fits you well to give you the modest look that your outfit deserves.