Your clothes are an important part of your personality. If you want to keep your personality perfect you will need to dress perfectly as well. Now from dressing perfectly, it is not meant that you should always wear new or expensive clothes rather you need to be dressed neatly and your dress should be according to your size.
So you can have a perfect look and your dress looks perfect on you. Now, it is not always possible to buy a dress that perfectly fits you. In this case, you can only make a dress fit you perfectly by getting alterations. Hence, alterations play an important role in making your outfits look perfect and giving you a perfect look.
Top 6 Benefits Of Altered Clothes
1.  Improves Appearance
No matter how expensive a dress you are wearing if it doesn't fit you perfectly, it will not make your look good. The clothes that you wear should look like that they were made for you. A few alterations can bring drastically amazing changes to your look. A well-altered dress will fit you nicely hence overall improving your appearance. Other's opinions are not that important but your satisfaction is more important. If you know that the dress is not according to your size you will not feel confident in the outfit which will negatively affect your appearance.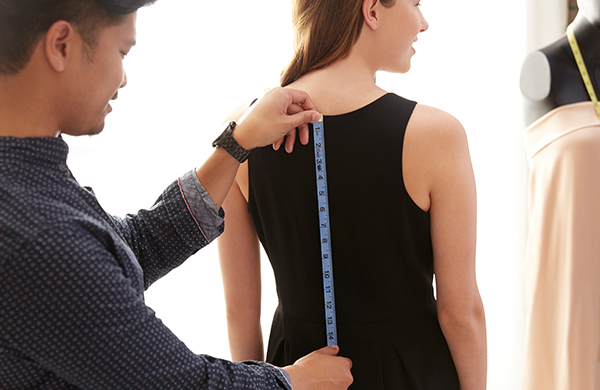 Hence, a dress alteration can also help in boosting your self-confidence. The majority of us aren't average. That's why waistbands are too large, pants fall, and blouses and skirts' sleeves fall off the shoulders. Every aspect of a garment should be tailored to perfection, including lapel widths, pleats, tapering, shoulders, bodice, waist, and more. Tailoring will not only correct problems, but it will also make you feel better and appreciate how you appear in almost every outfit.
2.  Save You Clothing Costs
One of the biggest benefits of dress alterations is that you can recycle your tossed-off clothes with a few alterations. It can also save you from buying a new piece of clothing if the previous one doesn't fit your perfectly. You can easily get the unfit dress altered at a low cost and wear it, which will make you look good if it is up to your size. Spending a little on dress alterations will save you from spending a huge amount of money on pointless new clothes.
Clothing, whether custom-made or off-the-rack, is an investment that should be safeguarded. Tailoring can be beneficial. A well-tailored garment is less likely to be damaged. Clothing that is too loose can catch and tear, and clothing with too tight seams can pop. In the long run, a small initial investment in tailoring will pay handsomely.
3.  Help You Attain Your Personal Style
When you have your clothing custom-tailored, you have the ability to express yourself with the exact style and fit you choose. Add some decorations to your tailoring for fit so that each item displays your personal style. You can ask your tailor to make any changes in dress as you want and you can also get it styles according to your own choice.
Hence, alteration helps you attain your personal style of clothing and personal preferred size and fitting. You can use your creative ideas and make your dress look more good and more of what you like and want.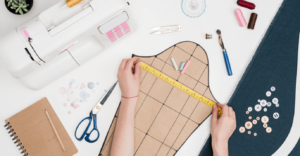 4.  Improves The Fit Of Your Clothes
One of the most important benefits of alterations is that they make an outfit perfectly fit you. And this is the reason why most people go for dress alterations. With a few dress alterations from a skilled tailor, you can get the dress transformed according to your body shape and size. A skilled tailor will make the dress look as it was made for you.
When you bought a dress that doesn't fit you well, alterations come to the help and make that dress perfect in size for you. It will eventually save you a lot of money as well.
5.  Repurpose Clothes For Evolving Fashion
Every year, fashion styles change, and garments that still have a lot of life left in them end up in the back of the closet because they appear to be outdated. And this is where you'll need to make changes. Simple alterations, such as raising the hemline or removing a set of huge shoulder pads and replacing the buttons, can update them. It might give them a more current and youthful appearance.
Clothes that have worn out do not necessarily have to be thrown away in the rubbish bag. By rotating a worn collar or replacing a lining, you can extend their life. The next best option is to get assistance from an experienced tailor. By producing a replica of your beloved antique outfit, they might be able to help you keep it alive. Depending on the tailor and the garment, the cost of adjustment may vary.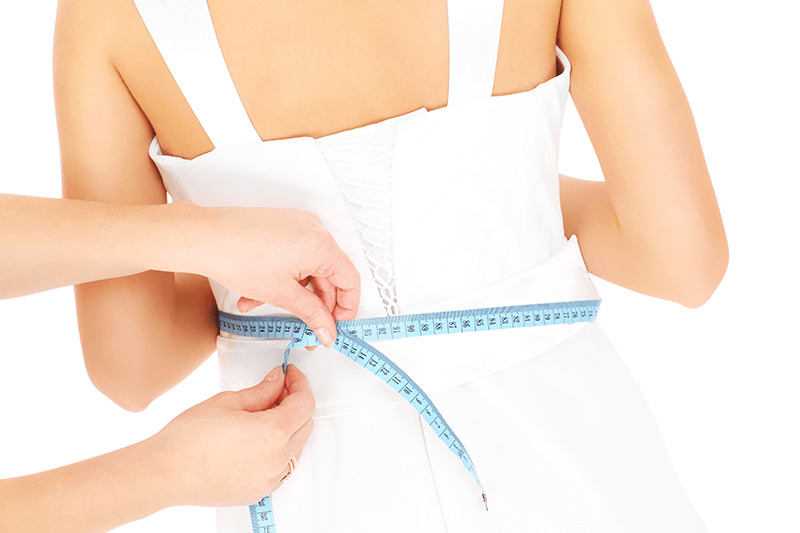 6.  Helps You Avoid Making Embarrassing Mistakes
Accidents are considerably more likely to occur when garments are large or overly tight. Unaltered garments are more likely to experience a costly incident, whether it's clothes slipping off or an embarrassing trip. By customizing it to your existing body, you can avoid these mishaps. These sorts of mishaps can make you uncomfortable and make you lose self-confidence as well.
But when your clothes are perfectly altered according to your size, your garments won't slip and you will carry out your dress with utmost perfection and confidence. It will eventually improve your overall appearance as well.
Conclusion
There are great benefits of dress alterations. From giving you more flexibility to style your clothes to improving your appearance, dress alterations provide a lot of great benefits. It will also help you save some costs and boost your self-confidence about your looks. But you must get your dress alterations to get done by highly professional tailors otherwise bad alterations can destroy the look of your dress. You can easily find such a skilled tailor in Hoboken and get your clothes perfectly altered.