Whether you are currently in the process of finding a wedding dress or you have already bought one, there must be a lot of questions in your mind regarding the alteration of your dress. Your wedding gown might be the most expensive thing in your budget so it must fit you perfectly. Therefore, wedding dress alterations are an essential component of completing your bridal look perfectly.
Just finding a gorgeous dress doesn't mean you are going to look great in this dress as well. You need to work on it, you need to make sure it is according to your body shape and size, so you can perfectly carry your dress. To make sure that you get perfect dress alterations we have compiled some expert tips for you. Here are some tips from wedding dress experts which will help you get your wedding dress altered flawlessly;
Best 7 Tips From Wedding Dress Experts
1.  Pick Something Closest To Your Size
The fact is that no tailor can alter a wedding dress more than a couple of sizes. If you bought something too large or too small than your size then alterations won't be possible. Make sure to avoid such dresses that will require a great number of alterations and you will even not have the guarantee that the final item will fit nicely and perfectly. The tailor might need to cut out extra fabric and do the stitching work again, this might not only destroy your dress shape but will also cost you a lot of money. And for dresses too tight there will be no margin for the tailor to make it lose. Therefore, when you go to buy a wedding dress keep alterations in your mind as well.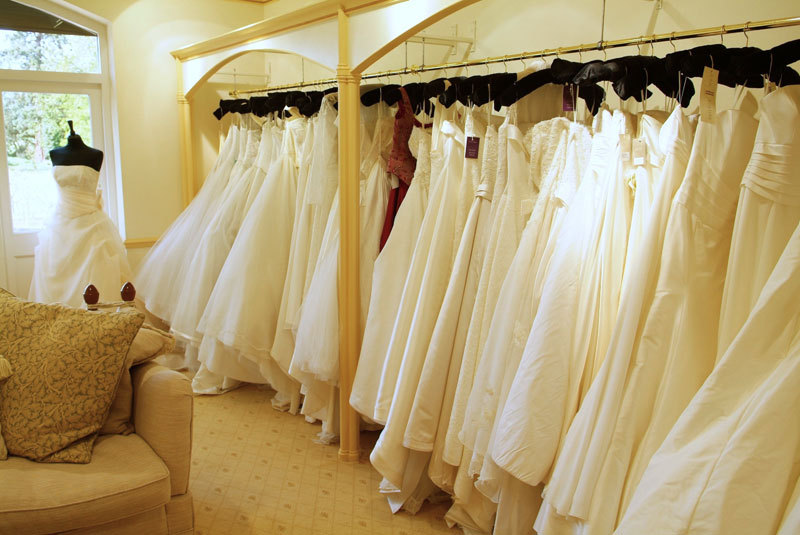 2.  Pick Your Tailor Carefully
The alteration of your dress is in the hands of the tailor. Therefore, it is very important to carefully pick your tailor. Remember one thing that the tailor offering the lowest rate isn't the best. You need to find someone who is highly skilled and has great know-how of his work. It's better if you already know and trust the tailor as you can't just hand over your wedding dress to anyone. An unskilled tailor might destroy your expensive wedding dress just because of poor alterations. Therefore, make sure to first test the tailor and then give him your dress for the alterations. Also, make sure to perfectly convey your vision to your tailor so that he can completely understand what type of alterations you need.
3.  Schedule Alterations Two Weeks Before Your Wedding
It is a very important tip, you need to make sure that you get your dress altered weeks before your wedding. It will give you more time to reschedule the fitting if it is not done perfectly. But also make sure that you are not getting it done too early. Because mostly bridal lose weight near to their wedding because of stress. So there are chances that your dress might not fit you well because of weight loss. Therefore, the best time to get alterations of your wedding dress done is two weeks before your wedding. In this case, you will have more time if you are not satisfied with your dress fittings and can reschedule it.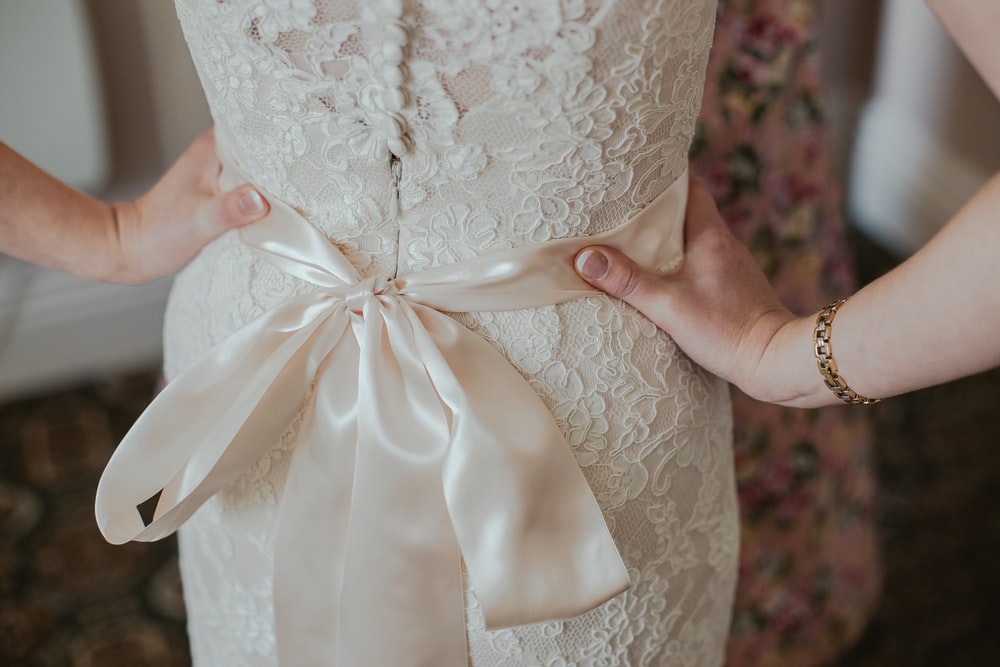 4.  Budget Your Dress Alterations Accordingly
Most brides don't count the alteration charges of their wedding dress without realizing the fact that it can cost them a good amount of money. Make sure to keep in mind the alteration costs as well. According to experts; you need to budget your wedding dress alterations at $500. You can expect the cost to be lower or higher than it depending on your requirements and dress. But it is essential to keep in mind alterations costs while buying the wedding dress. If you want to add more things to your dress such as some slits, lace, pearls then your tailor will cost you accordingly.
5.  Bring All Your Accessories And Shoes To Your Fittings
It is also very important to take all the accessories that you are going to wear with your wedding dress to your tailor. Everything that you wear will affect your wedding dress, therefore it is important to show tailor your wedding dress with all these accessories so he can alter your dress accordingly and create a whole perfect look. Also, make sure to wear your undergarments while showing the fitting of your wedding dress. So, later your undergarments won't destroy the look of your wedding dress.
6.  It's Better To Go Alone For Your Dress Fitting
Most people bring a lot of their friends or family members with them to make sure everyone helps them with the fitting of the dress. But lesser they know that taking a lot of people with you means you will have multiple opinions which can retard your thinking. And you might end up making a wrong decision. Therefore, make sure to go alone for alteration and fitting of your dress or just take one friend with you. But make sure you are not taking a bunch of friends with you who will do no good besides creating a fuss.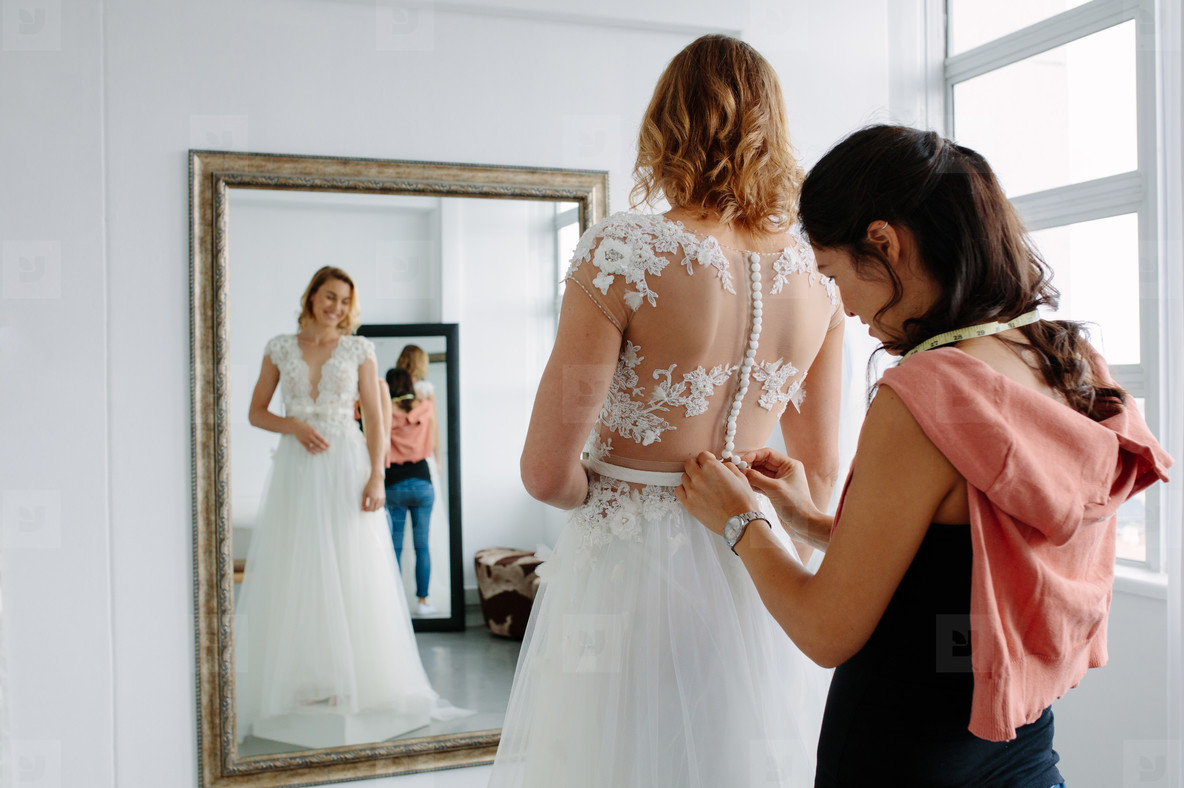 7.  Convey Your Vision To Your Tailor
Now, when you have finally bought a dress close to your size and also picked your dress, the next step is to perfectly convey your vision to your tailor. Make him understand what sort of alterations you want and how you want your wedding dress to look in the end. Speak up, don't be shy, express what you want after all you have to wear that dress at the end of the day.
Bottom Line
Deciding and buying a wedding dress is already a big responsibility but it's not the end. You also need to consider the alterations of your dress to create a perfect bridal look. These Imperial Alterations expert tips mentioned above will make it extremely easy for you to get your dress alterations done efficiently. Just make sure to follow these tips and get your dress perfectly altered.